2019-02-27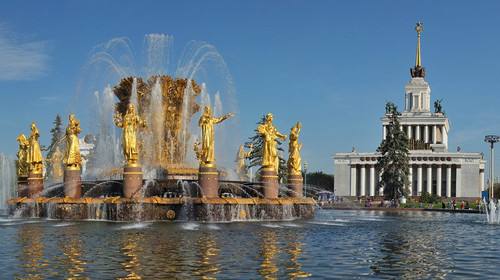 Date: 3.4-3.7,2019
Booth Number: FB050
Contact person : Joana
whatsapp:86-18017196377
Mail: joana@farfly.com
Moscow Coatings Show 2019 will be held in Moscow, Russia, March 4-7, 2019. The Expocoating Moscow is organized by the ITE Group and the exhibition is held once a year. The exhibition is also a very important platform for companies to open the Russian market. Expocoating Moscow, Russia's Moscow Coatings Show, attracted 81 exhibitors from the last year. The number of merchants reached 15,778. The exhibition was held at the Crocus-Expo IEC with an exhibition area of 8,000 square meters.
The Russian paint market is one of the fastest growing and most promising markets in the world. In recent years, Russian industrial and civilian paints are in strong demand. Although Russian paint and coating companies have significantly accelerated their production speed, they still cannot meet the growing market demand. Therefore, the import of paint materials has increased year by year, which has also caused potential domestic investors and foreign countries. Capital is highly interested in this industry. The exhibition will provide opportunities for companies to explore the Russian paint and coatings market.The most demanded Russian architectural coatings are alkyd coatings and waterborne coatings. It is estimated that the demand for waterborne coatings in Russia is 15%-20% of the total demand for coatings in the market. At present, world-famous companies such as Finland's TIKKURILA, Germany's FEIDALLACKE+FARBE, and Switzerland's AKZONOBEL are competing to enter the Russian waterborne coatings market.
The Russian coatings market has huge market capacity and good prospects. Because Russian domestic coatings only account for 67% of the total domestic coatings, foreign products and equipment have a large sales volume in Russia, especially some high-quality raw materials and some Russian domestic products. Materials that cannot be produced or have limited production, such as titanium dioxide pigments, various organic pigments, additives, acrylic, ethylene and polyurethane resins and latex), process equipment, quality control instruments, test equipment, etc. The increase in the use of Russian architectural coatings in recent years is mainly due to the following factors:
1.Many large-scale construction projects in Moscow, Samara, St. Petersburg and several other large cities;
2.Improvements in public welfare (especially increased demand for high-grade architectural coatings);
3.Increase in the use of industrial and specialty coatings in the military industry.
As Russia's domestic coatings industry is developing and the domestic construction projects in Russia are booming, it is foreseeable that in the next few years, the domestic market will still need a large amount of foreign coating products and equipment to fill the market vacancies.
In order to enhance the influence in this fast-growing market, paint and coatings manufacturers must make greater efforts. This highly competitive paint and coatings market environment provides more opportunities and challenges for manufacturers of paint and paint equipment such as Favre. Fafulai Electromechanical specializes in R&D, production, sales and service of coating equipment. The main products are nano sand mill, horizontal sand mill, basket sand mill, high-speed disperser, emulsifying machine, mixer, all kinds of kettle, filling machine, filter and so on. And can complete the whole production line and relevant chemical engineering projects from the overall designing manufacturing, installing and to the EPC turnkey services on site with our main products according to customer requirements. This time FARFLY Technology Company will carry the high-end product appearance, sincerely hope will show our products to Southeast Asia and around the world at the same time, meet more partners, "China manufacturing" will know in the world. FARFLY BOOTH NUMBER : FB050